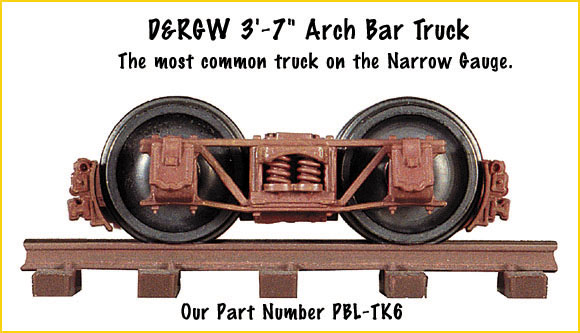 This is an Injection Molded truck with Plated and Machined Brass Wheelsets. Only very minor parting line flash will be visible, with almost no cleanup being required. Snap together assembly.

It will be necessary to slice a slight bit of "draft angle" material away from the brake shoes to ensure good rolling qualities. Assembly instructions included.


P-B-L, P. O. Box 769, Ukiah, CA. 95482 - Ph: 707-462-7680 - Fax 707-468-7406





Copyright 1998 - 2004 - P-B-L ® All Rights Reserved.