The photo above shows just a few of the DETAILS we've incorporated into this model run. That brake cylinder and levers is the result of about three days worth of drawings, not to mention the artisans time, who crafted the pattern for the thing to our specs.

Then too, how about the piping in and around the tender front ? And the "Pimple Treaded" deck plate? And all that gorgeous wood grain ?

We never were good at "cutting corners". 'Guess it shows, doesn't it?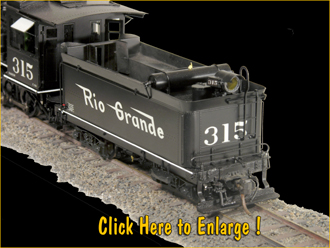 Click on the above photo to see how we modeled the coal doors on this run of models.