The photo above shows how we modeled the tenders coal doors. The real thing has upper and lower doors. And in most of the time, the upper doors are swung back into the coal bunker so the fireman has easier access to the coal. Those "coal rakes" were heavy ! And yes we think she's a beauty too !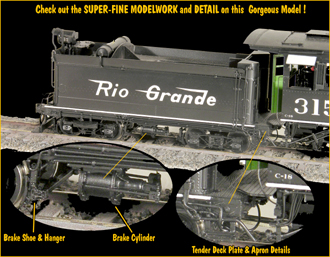 Click on the above photo to see just how close to the prototype a model can come,
IF all those involved care enough to give their very best !